During a business trip to the States an engineer from Boston (USA) told me some time ago that he pays 1500 Euro rent for a 25 square meter apartment - an old building without thermal insulation. In many metropolises like Hong Kong, London or New York the situation is similar.
For young people and technology enthusiasts, these large cities have resulted in changed desires. A car of one's own is often pointless when it comes to parking, but enthusiasm for lifestyle electronics - smartphones, Netflix, MacBooks - is on the rise. The devices promise fun in everyday life, but fit easily into a backpack and are therefore stowable in a tiny apartment in Boston.
Classic hi-fi systems are pointless in such living situations - but in many places a booming demand for headphones can be observed. The global headphone market has exceeded a volume of 9 billion dollars - yet growth rates in Asia remain high. Some analysts expect the market to double in the next 10 years.
As the absolute center of headphone geeks, Tokyo has developed with several pure headphone shops. Tokyo is known for its small apartments.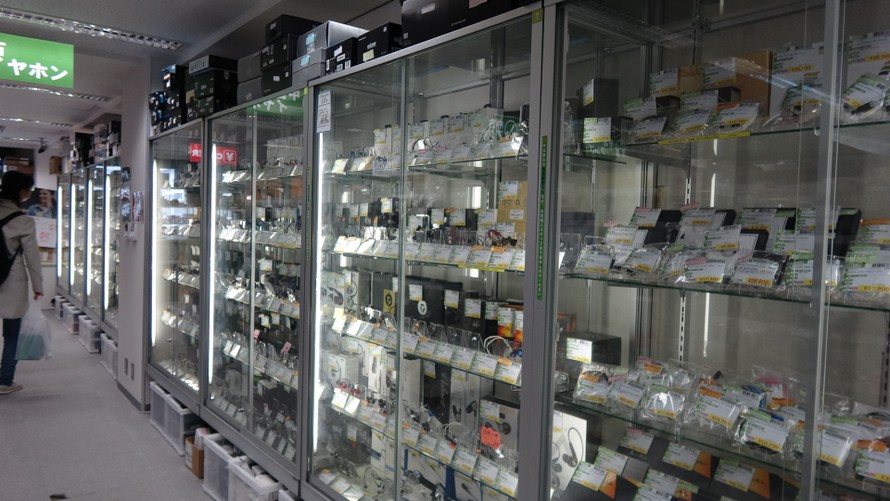 Figure 1: Selection of InEar headphones in a specialty store in Tokyo
But headphones don't just have a practical benefit. Apple has established its white headphones as a symbol of fashion and status. A few years later, the cooperation between HTC and Beats Audio intensified this trend: headphones in price ranges of several hundred euros are now recognized as a fashion statement in most schoolyards. The classic manufacturers such as Sennheiser, AKG and Beyerdynamic have joyfully joined the trend with numerous models of their own. Classic hi-fi brands such as B&W, Magnat and Klipsch have also entered the booming headphone market.
Traditional hi-fi freaks are watching the development with mixed feelings. On the one hand, more and more devices are coming onto the market that primarily define themselves as fashion accessories and only secondarily as the built-in technology; on the other hand, the development has brought a breath of fresh air into the market - and for many newcomers will be the entry door into the world of hifi and headphones.
The market for portable headphones is growing with the widespread use of smartphones, tablets and MP3 players. But even within one's own four walls there is an increasing interest in high-quality headphones. With investments of less than a hundred euros, the home computer can be upgraded to an acceptable hi-fi system - without disturbing parents or neighbours with the music. Real enthusiasts try to escape the constraints of acoustics and spend five-digit amounts on headphone systems without hesitation.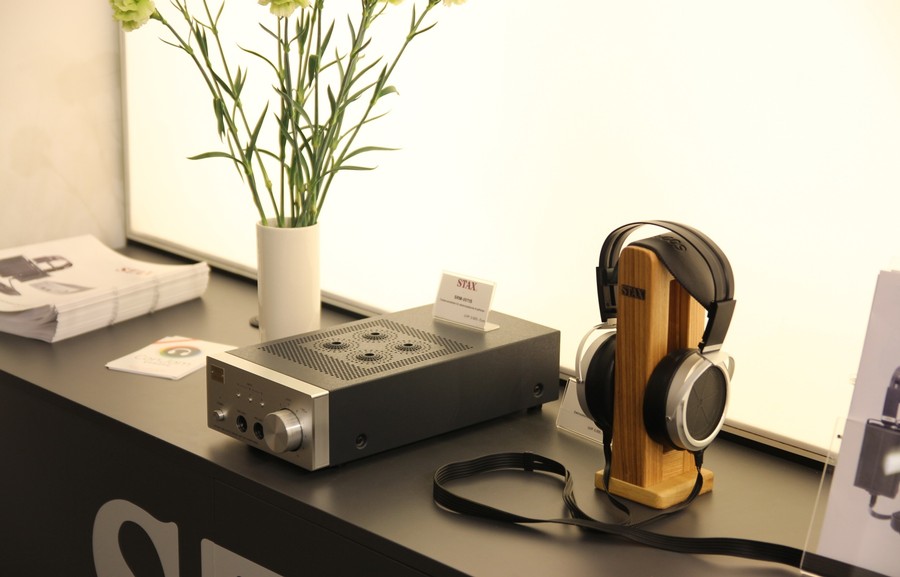 Figure 2: High-priced Stax electrostatic headphones with food section
The flight instincts from the living room acoustics to the world of headphones are well-founded. With headphones there is no radiation behavior which combined with the acoustics can falsify the sound, booming basses by room modes are no problem with headphones - also headphones manage without crossovers and corresponding runtime errors. The direct connection of the drivers to the amplifier makes headphones de facto active loudspeakers with absolutely impulse-true bass. Excellent headphones with corresponding headphone amplifiers result in world-class systems for well under a thousand euros - without burdening the relationship with noise-sensitive neighbours.
Digital wireless headphones, active noise attenuation, virtual surround - and more and more exotic transducer systems such as magnetostats or ring radiators: the headphone market is changing and has produced many innovations in recent years!